AIR CHARTER SERVICES | DUBBO NSW
Air Bush Charter operate a twin engine aircraft from Dubbo for on demand charter services. We can also pick up from other local towns such as in the surrounding Dubbo region. Experienced local pilots can safely and efficiently take you where you want to go.
DUBBO | Beechcraft Baron
The Beechcraft Baron is a fast comfortable aircraft for business travel and outback excursions. It can take up to 5 passengers with an easy to access cabin
Location: Dubbo
Passengers: Up to 5
Speed: 330kph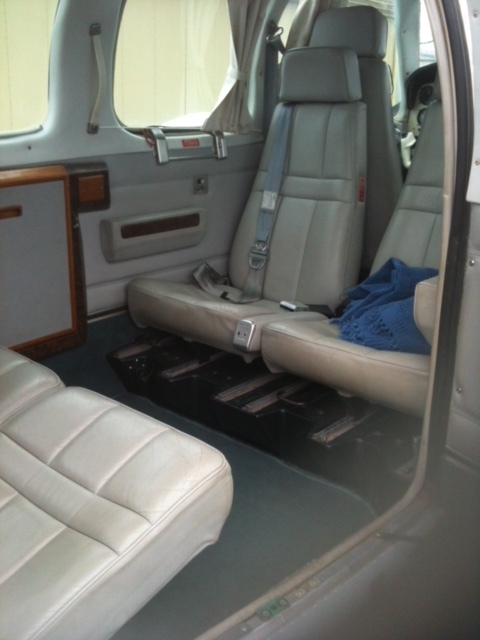 For the smarter business traveller. A chartered flight can save you time and money. Spend less time on the road, and more time focusing on your business.
BUSINESS CHARTER
Business's who value their employees and their clients time should consider using an aircraft charter service. Day long driving trips can be turned into a few hours of flight. Expeditions that can take several days with travel and accommodation costs can be turned into a day trip.
We have been servicing the Dubbo and Greater NSW region for over 20 years and have a range of aircraft suited for your transport needs.
Flying with us will allow for you to travel in comfort, save time and take you to wherever you need to get to in a safe and efficient manner. With Bases in Dubbo, Goondiwindi and Sydney we are able to offer a friendly and reliable charter service to areas that span the east coast of Australia.
We offer you connecting flights from regional carriers to reduce travel time and allow you to reach your destination faster and in comfort. Flights into Dubbo Airport can be arranged to pick you up from your regional flight into the area and transport you to other central NSW bases such as Bourke, Nyngan, Cobar and beyond in less than half the amount of time it would take via road.
You can read more about the how air charter works here.
We offer a range of short day trips to let you experience the beautiful central west region and its surrounds.
DUBBO | 30 MINUTE SCENIC FLIGHT
Flight Time: 30 minutes
Passengers: Up to 6
Dubbo has many attractions for the visitor such as the Western Plains zoo and the historic Dubbo jail. You can also take a flight over the city of Dubbo and surrounding areas. See the vast farming areas of the Macquarie Valley stretching to the horizon. Have a bird's eye view of the irrigation development and infrastructure of some of the most intensive farming areas in Australia. Your pilot and guide is a highly experienced local who knows the area like the back of his hand.
We have specially modified some of our aircraft to carry a range of camera equipment. We have teamed up with Vision Communicators to provide a range of aerial photography services.
PROFESSIONAL AERIAL PHOTOGRAPHY
Air Bush Charter have specially modified some of their aircraft to carry a range of camera equipment. We have teamed up with Vision Communicators to provide a range of aerial photography services.
Vision Communicators can provide both digital and printed imagery to varying specification in, but not limited to:
Vertical, geo- referenced, and oblique photography

Concurrent or stand alone digital video

Mosaic and linear image stitching

Colour extraction and analysis

Pixel resolution from sub 0.06m (6cm)
The uses to which these applications can be put to is limited only by one's own imagination and needs, but can include:
Asset recording

State of repair records

The mass of objects

Locational, and site characteristics

Reports and publications

Environmental studies

Planning and development feasibility studies

Historical records

Crop yield estimation and take up

Geo-physical study

Real estate advertisements

Natural disaster reconnaissance and evaluation

Determining site layouts at a point in time

Providing a visual record of change and development over time

Farm and property management applications

Tourism and promotional purposes

Asset recording and identifying

Public relations purposes